About Our Firm
A Closer Look at Our Firm
This law firm was originally formed in 2002 under the name of Goldstein & Scopellite, PC, by attorneys and founding members, Sheldon Goldstein and Michelle Scopellite, Now, at SGMS Law, PLLC, attorneys Sheldon Goldstein's and Michelle Scopellite's goals remain the same: Help our clients succeed in their legal issues, research and figure out the best and most efficient ways to tackle legal issues confronting their clients; make sure their clients understand the legal process relating to their legal issue, whether that be an early settlement or litigation, and provide their clients with the best legal representation possible! The SGMS Law, PLLC  legal team is successful in achieving these goals. If you are a client of SGMS Law, PLLC you can expect the best possible customer service, including attorneys who take your calls and respond to your emails, attorneys who are skilled mediators and litigators, and a staff that offers you personalized assistance. Clients of the firm, call, email or leave reviews about the attorneys of the firm and praise their customer service. Former clients praise the firm saying "They not only provided a successful outcome to my case, but they provided me with comparison about other firms that they contacted or may have previously hired." Further, many former clients of the firm say that the firm cared about their case throughout the entire legal process, and if the client stayed the course of litigation with the firm, that the outcome of their matter was successful. They also attest to having their documents read and explained, timely responded to and filed with the court, and that they received a copy of all documents sent or received in their case, by email and, if requested, by mail. 
At SGMS Law, PLLC we understand that having to hire an attorney may not be the most comforting process. However, should you need to hire an attorney, that attorney should be someone who knows the law; who is willing to listen to you; who will understand your goals; and who will take your desires into consideration. Those traits are what the attorneys at SGMS Law, PLLC have. They not only help their clients accomplish their goals but they also understand that each case is unique and that there is no cookie-cutter approach that will work. The attorneys at SGMS Law, PLLC treat each clients with the respect that they deserve and they offer excellent customer service as the case moves along its process, even when their clients did not reciprocate the attention and/or breached their agreement entered into with the firm. If you are a client of SGMS Law, PLLC, when your case has been finalized, you will know the facts of your case, the issues fought for before the court and you will know what the opposing party or counsel was offering or responding. Our firm simply does not push paper around and churn the bill, we do the work.
Achieving Client Goals
At SGMS Law, PLLC, our dedicated attorneys understand that when you come to our office for legal advice, or to assist you in your legal matter, that you are looking for us to provide that help in the most expeditious and positive manner possible, whether that means defending you in court or before an opposing party or attorney. If you are being sued or bringing an action against someone or an entity who has harmed you, your business or a family member, we will work diligently to mediate the situation in order to avoid that long drawn-out and COSTLY litigation process, which, sometimes cannot be afforded; and if mediation is not an option we will be prepared to go to court, in either a jury trial or a bench trial. Should the judgment in your case, not be the desired one, or be in contradiction of the law, and if you desire, we are qualified to appeal any decision of the court (up through the final Texas State Court of Appeals). We will strive to be successful in the result of your case and continue our excellent track record of wins.
NOTE:  Currently this firm does not file cases with USCIS, DHS or the BIA, However, we do research the law and your facts and we do prepare your case and your defenses, if any, and we will prepare your packages or briefs to be filed, so that they can be presented by you or by another immigration attorney who submits packages to USCIS, DHS or the BIA or goes to Immigration Court.
SGMS Law PLLC dedicates its practice to offering quality legal services and we offer our divorce lawyers, business law lawyers, dram shop lawyers and litigation attorneys at an affordable hourly rate. SGMS Law PLLC is committed to building its practice in Texas.  We offer our client excellent legal representation and we work to achieve an outcome that is acceptable and approved by our clients.  We also work to ensure that our clients feel that we are on their side and looking out for their best interests and not working with the other side or listening or believing the other side when it came to their matter.  At SGMS Law, PLLC our lawyers are committed to ensuring that you come first in your legal matter or legal dilemma.
Our Proactive Approach
At SGMS Law, PLLC we understand that every legal situation is unique.  In order to understand your views, issues and goals, we take the time to sit down with you and discuss your matter in detail and continue to dialogue with you as needed throughout your case.  We question you so that we know what you want to achieve and so that we can research your issues to come up with the best possible pathway to achieve your desired outcome. If your outcome is not legally viable, we detail why and explain possible options to you. We also draft documents and get your approval on those documents before they are filed with the court, or sent to the opposing party, whenever possible. Whether we are dealing with mediation or going to trial, we will get your input and prepare your case to meet and protect your interests.
Because we take the needed time to determine your legal issues, defenses and goals from the start of your case, we are able to work to achieve a result that will satisfy your needs.  Once we determine what your issues, defenses and goals are, we work tirelessly to bring your goals to fruition. We know that our best client is one who felt that we helped them, that we listened to them, that we tried our best to achieve your goals; and that we kept them informed as to the status of their case, that we understood them, regardless of the outcome of their case being everything they wanted or not, and that we gave them the best representation under the law.
At SGMS Law, PLLC we provide our litigation expertise throughout your legal process and we work to ensure that you are satisfied with the outcome of your case.  At SGMS Law, PLLC we ensure that you get copies of letters and documents received from the opposing party and the court; that you get copies of letters we sent; pleadings or other documents that we send or file with the court; that you get trial dates or important dates ahead of time so that you can prepare with us; and we ensure that you are informed as to the process so that we are not caught off guard with undisclosed information from you and so that you know what the other side is saying as to your case and so that you can help us in preparing for your defense.
More About our Lead Attorneys
 
Rated SUPER LAWYER (see www.SuperLawyers.com)
In 2019, after practicing law for 17 years, Attorneys, Sheldon Goldstein and Michelle Scopellite, formed the law firm, SGMS Law, PLLC, serving Texas Residents and Businesses.  SGMS Law, PLLC is located in the Dallas, Texas Metroplex.  Before becoming an attorney in the year 2002, Sheldon Goldstein spent several years of his life working as a business owner and a professional artist.  Sheldon graduated from Texas A&M School of Law (formerly Texas Wesleyan), located in Fort Worth, Texas, in the year 2002.  Over the span of his 20-year legal career, Sheldon Goldstein has successfully achieved countless wins for his clients under many different scenarios, using his mediation, negotiation, research and litigation talents, in the areas of law he practices, which include Family Law, Child Custody, Paternity, Immigration, Divorce, Litigation, Business Formation, Contract Defense and Contract Drafting, Criminal Law, Estate Law and Probate Litigation. The mutual goal of Sheldon and Michelle, in setting up this law firm, was to help their clients achieve their goals and to help their clients understand the legal process, which anyone can attest to, can be a very confusing, time consuming and expensive process, no matter what type of legal issue is being litigated or disputed.  Sheldon and Michelle knew, from their previous legal experience and their professional job experience, what it was like to lose a case and to not have an attorney respond or act in your best interest, or follow your requests.  Therefore, when they formed SGMS Law, PLLC, they made sure that 'customer service' would be paramount and that their clients' needs, in respect to their case, would come first.  In successfully achieving this goal, Sheldon and Michelle built an excellent reputation and a strong and successful law firm, focusing on the Family and/or a Business, no matter what size or complexity the matter, and utilizing legal techniques to achieve a positive result, including: mediation, litigation, government agency interaction, negotiations, planning, drafting and legal research. Included in this goal, and as part of their client's litigation success or in the settlement of their matter, they make sure that they look into all possible avenues of defense or settlement, so that their clients achieve the best possible outcome.  They take the time to listen to their clients, to respond, and if needed, they develop a legal plan that meets the particular needs of each client, again successfully working with each client in order to achieve the best possible outcome in their case.  For more information please see: Firm Overview
If you need to speak to a representative of SGMS Law, PLLC, please call the office at 214-351-9100.  Thank you,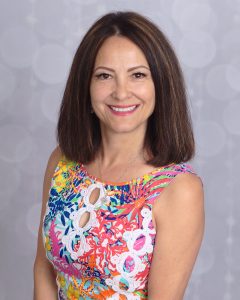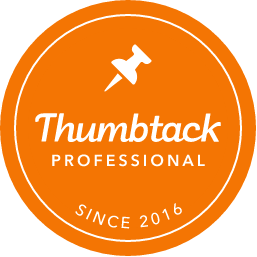 https://www.avvo.com/attorneys/75201-tx-michelle-scopellite-77826.html
Rated AVVO TOP LAWYER and Lawyer of Distinction 2018 
Michelle Scopellite has been practicing law since the year 2002.  She has a (5) five-star client rating and Awards on Thumbtack, Avvo, Google, as well as other on-line review platforms. Michelle is rated 'Top Immigration Lawyer' by D Magazine, Dallas Texas; and she received the 'Distinguished Lawyers Award' in 2015 and 2018, an award that recognizes attorneys with a successful track-record of wins.  Michelle's legal practice includes representation of clients in the areas of law including: Family Law, Child Custody, Research and Drafting, Appeals, Immigration Law, Business Law and Litigation.  With Michelle Scopellite's excellent track-record of wins, especially in the practice of Immigration Law, along with her previous job experience as an Engineer, both practices which are very methodical, Michelle brings unique experience to the firm, by being able to step back and look at the facts of each case, while weighing the facts of the case against the law and the client's perspective.  Michelle is instrumental in looking at each client's matter, upon intake and in setting up a trackable plan, a plan that the firm creates by combining the law, procedure and activities or actions necessary in order to achieve the discussed outcome of each matter. That plan is then calendared and tracked each week, as the matter progresses and until the matter is resolved.  If the plan needs to be amended, or the strategy needs to be changed, the firm notifies the client so that they can be on-board with the changes, and approve or disapprove same.  Michelle's legal specialty also includes legal research, legal writing and drafting.  Therefore, after each intake, she performs initial research, in order to determine that the correct strategy of each matter is being pursued and if that research proves the case will move in a direction, opposite the initial intake, and/or to the detriment of the client, or if it proves that possible outcome could result in a negative outcome, the client is notified immediately of the research outcome and is advised as to the downsides of their case with legal advice provided regarding a different strategy to pursue. This way the client is able to make an informed decision as to whether or not to continue on with their case, or settle.  The firm will then work with the client and take the necessary steps to make sure they bring the case to a successful conclusion.
Competitive Fee Structure
At SGMS Law, PLLC we believe that a person involved in a legal issue should not be without quality legal representation. However, on average that type of legal representation will run hundreds of dollars per an hour of attorney time. Therefore we make sure that our fees are structured in a reasonable manner, thus providing experienced and qualified attorneys at an affordable rate.  We go over the fee agreement in detail with each client and we explain what is expected of each client as to abiding by the fee agreement and the payments that will need to be made by the client, and when, based on the fees charged for the time spent by the firm on your case. We believe that by maintaining the structure that we have with both our initial retainer and evergreen retainers required, that we thus, provide quality legal services to our clients at an affordable rate.  We understand that even at our reduced rates, we cannot meet everyone's financial needs and that we may not be the firm for you. For those clients who choose our firm to represent them, if at any time you refuse to pay the bill due our firm, per our firm's fee agreement, and, after requests are made to collect a past due invoice, and if payment is not made, or an agreeable payment arrangement made, our firm will have no other option than to withdraw from your matter and per your breach of the agreement, we expect that you will be agreeable as to this withdrawal.
Our Litigation lawyers our Trial Litigation attorneys, our Divorce lawyers, our Business Law lawyers our Commercial Law attorneys, our Estate Planning attorneys and our Dram Shop attorneys ALL understand the legal process and we work diligently to ensure that our staff also works efficiently with you on your case, so that we can keep your fees and expenses as low as possible. If necessary, we work with you to explore any other legal options available to you.
The best legal option is to keep an open mind and let us do whatever is reasonable and legally necessary in order to resolve your legal issue in the most expeditious and cost effective manner possible.  To do this we use legal devices and strategies including pleadings and motion defense, having hearings, having court ordered Mediation, having private Mediation, meeting with the opposing side or opposing counsel, entering into Arbitration, setting up private party negotiations, having depositions, serving discovery, etc. And, it has been shown that authorizing us to be aggressive and providing us the fees and expenses necessary to get things done aggressively, especially early on or right near the trial date, will DEFINITELY expedite your cases' conclusion.  However, if these options do not work, we will be prepared to litigate your matter through the litigation process, with our fees being far less than other comparable experienced attorneys with the same legal experience!
When you need a lawyer who understands the law, the legal process, who will listen to your goals and needs, and who will work to achieve those goals, whether it be a litigation issue, a family law matter, a divorce, drafting a will or a trust, whether it is a business law issue or the formation of a business, or litigation of a commercial or business matter, or a dram shop personal injury matter, LOOK NO FURTHER. At SGMS Law, PLLC you will have the legal expertise you need in Estate Planning, Wills or Trusts, Divorce, Business Law, Dram Shop Personal Injury or involving any legal issue that our firm handles in the Dallas, Texas; Fort Worth, Texas; and McKinney, Texas areas, just contact SGMS Law, PLLC!
We have an excellent track record! Our attorneys are available to discuss your legal matter with you and appointments are available. Call us today at (214) 351-9100 or contact us by email.
For more information about our firm please see some of our client Testimonials.