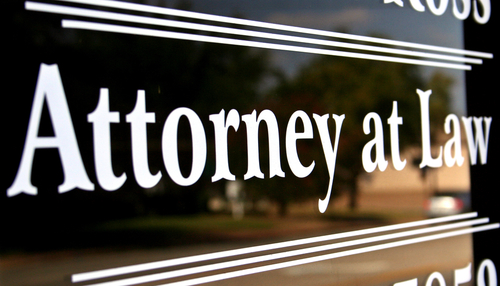 In today's day and age planning for your future or the future of your family is important. In fact, if you pick up any one of the financial magazines such as the Wall Street Journal, Forbes or Fortune you will find articles discussing ways that a person can grow or protect their money; provide for their families and loved ones (before or after they pass); and, to create a plan for their retirement. And, in meeting these goals, many of these articles discuss Estate Planning (which includes Retirement planning); the benefits involved in estate planning; and the misconception that Estate Planning is just for the wealthy. I am here to say that Estate Planning isn't just for the wealthy anymore!
Tools of Estate Planning:

In planning for your future, there is no doubt that being debt free is the best option for meeting your retirement goals, however, if you can't be debt free at this time, you can still put money aside and plan for your future. If you already are debt free, or if you have money set aside or property that will need to be distributed or protected later on upon your passing, you should seek the legal advice of an Estate Planning attorney who can help you develop a sound estate plan to ensure that your money is protected and that your final wishes are carried out.Estate planning tools that can be created are numerous. They can include a Will with proper Schedules or dual Will (husband and wife); updating your Will to include Schedules; a power or attorney or directives to physicians as a power of attorney for your medical decisions; a durable power of attorney which can be used before your passing; and a Trust which can be created that can make money and which protects assets – while benefiting you and others – all while you are still alive and continues after your death.
Meeting with an experienced estate planning lawyer will help you to understand the benefits of estate planning. They will help you understand what your needs are, how to meet your needs, and how to meet the needs of your loved ones –  regardless of the size of your estate.  Let's explore some of the benefits of Estate Planning.
Benefits of Estate Planning:
• Reduced confusion – During a time of death, your loved ones may not be in the best mental capacity to make decisions. Ease their burden during this time by fully documenting all your end-of-life decisions. Creating a plan that clearly outlines your wishes in terms of property division, medical assistance, burial and financial concerns streamlines the process and legally ensures your desires are carried out.
• Protecting assets from creditors – Lawsuits can happen at any time and for any reason. One way to protect assets both while you're alive and after your passing is to review your estate plans with an estate planning lawyer. An attorney can assist in preparing a legally binding trust which protects assets — both liquid and tangible — from unforeseen creditors.
• Protecting loved ones and beneficiaries – This is especially important for people with minor-aged children and those who are caring for individuals who can't care for themselves. Without proper planning, your loved ones could become wards of the state or be left to the care of individuals you don't trust. In order to prevent this, you must leave legally-binding detailed instructions as to your wishes prior to your death.
• Reducing estate taxes – Most people consider estate taxes to be a concern of the wealthy, but in doing so, they often fail to adequately estimate the size of their estate. Small business owners for example may fall into the middle class based solely on income, but when factoring in the assets of the business, their loved ones are left with a shock. Even if you don't believe you meet the requirements for estate taxes, it's a good idea to contact an estate planning lawyer. Remember, the federal and state tax laws change every year and so do the limits. A few minutes of preparation now will protect your family from long-term tax implications.
If you would like to meet with an experienced Estate Planning attorney to create a Will or a Trust or if you would like to have an Estate Planning consultation, please contact the experienced legal team at Goldstein & Scopellite, PC. We have proudly served the legal needs of the Dallas-Fort Worth Metroplex and all surrounding areas since 2002 and we have recently opened an office and now serve the Tucson, Arizona metroplex as well as all surrounding communities.
Goldstein & Scopellite, PC,  is located in Dallas, Texas and was established in 2002. For more information, see our local listing in D Magazine.
Image via Shutterstock.com