Dallas Denton Plano Frisco Texas – Divorce Attorneys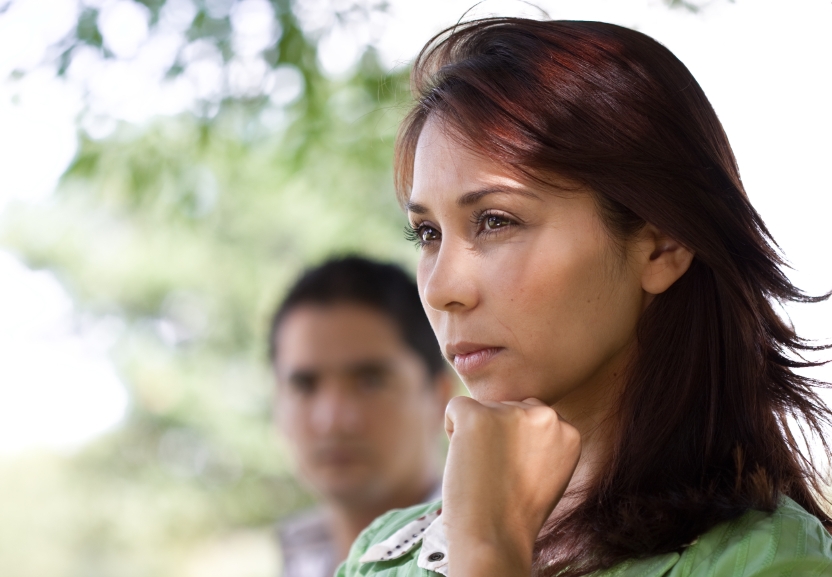 At SGMS Law, PLLC, an experienced Dallas divorce attorney is here to assist with a number of divorce related legal services. Serving Dallas County, Denton County and Collin County, Texas areas, our firm had one of the best track records of wins in the DFW Metroplex, including McKinney, Plano and Frisco and we still carry an A+ BBB rating.  There are many divorce lawyers in the DFW Metroplex, but they are not of the caliper of the lawyers at our firm. The Family Lawyers of our firm are highly experienced in handling complex family legal matters and they will care about you and listen to your desires.
Going through a divorce is usually a difficult process, and in most cases, a divorce brings about emotions that will affect your life and the life of those around you. When dealing with a divorce, especially when there are children or property involved, or the matter is in dispute, it is best to retain a qualified divorce attorney who will work to protect your rights and your interests and who will minimizes the issues and the additional stress and anxiety that your divorce can bring about, so that you can carry on with your normal activities. Our skilled attorneys will inform you how to file for divorce in Texas and filing the necessary Texas divorce forms to facilitate the process.
How to File for Divorce in Texas?
At Goldstein & Scopellite, PC, our divorce lawyers focus our attention on you and your desires. We take the time to listen to you, to respond to telephone calls and emails and we will discuss your concerns and your situation throughout the litigation process, whether you are facing a contested divorce or an uncontested divorce. At Goldstein & Scopellite, PC our Divorce Attorneys will structure a strategy to bring about a successful result to your case and employ a strategy throughout the course of the proceedings so that your issues are resolved. The attorneys of At Goldstein & Scopellite, PC are experienced in litigation and we are fully prepared to handle any issue that may arise during the course your divorce proceeding, including:
Uncontested and Contested Divorce
Complex Litigation Divorce
Real Estate Division
Forensic Accounting
Child Support
Allocation of Debt
Domestic Violence and Defense
Protective Orders
Prenuptial Agreement and challenge a Prenuptial Agreement (need link)
Common Law Marriage and Divorce
Annulments
Immigration and your rights in the context of a Divorce
Determining the Correct Approach to a Divorce
When you, or your souse, decide that you can no longer live together as husband or wife, emotions run high and in spite of your best combined efforts, disagreements will occur during the divorce process.
No one divorce goes through the exact same process and not all divorces are amicable. At SGMS Law, PLLC our attorneys are aware that going through a divorce, like being married, is a unique experience and it may take time to work through the issues in order to reach an agreement as to property division, child support, who will have custody of your children and as to the division of your debts, and so that a final order can be entered. Our divorce attorneys are experienced. We will work with your spouse's attorney (or your spouse) to bring all issues to the fore-front so that an agreement can be reached amicably and so that the divorce process can be expedited, as quickly as possible. However, in the event of a disagreement, our divorce lawyers will work through the issues and suggest alternative methods of reaching an agreement, such as going through the mediation process. With the founders of SGMS Law, PLLC both being trained mediators, our firm will ensure that your rights are protected during the mediation process and that your issues are brought to the table. And, if you and your spouse cannot make an agreement by alternative settlement methods, and if your case requires going through the complete litigation process, our attorneys at SGMS Law, PLLC are prepared and experienced litigators and we will move forward and litigate your case aggressively. We understand that there is no "one" solution that works for everyone and our well-trained divorce attorneys are prepared for all eventualities.
Issues in an Uncontested Divorce
Clearly, for most couples, an uncontested divorce is a much better option, rather than fighting between the parties, both emotionally and financially. However, even though neither party is disagreeing as to how things should be divided or handled, this does not mean that you should not be without legal representation or legal counsel. If you have an uncontested divorce, the divorce attorneys at SGMS Law, PLLC will review your agreement, your family situation and your assets and debts and we will make sure that your interests are protected, not only as to settlement made and we will ensure that the final Decree or Order entered is drafted and./or was prepared correctly. The attorneys at SGMS Law, PLLC will draft and file with the court all of the appropriate documents in keeping with your settlement and they will make sure that the divorce process goes as quickly and as smoothly as possible, so that you both can get on with your lives.
When a Divorce is Contested
Unfortunately, when a marriage is ending and the divorce is either not welcomed by one of the parties or there are issues to be resolved regarding disputes over your community property and debts and/or your children, there will be many hurdles to overcome during the divorce process and before a settlement of your marital issues can be reached and the parties can move forward. These differences can be significant and can include disagreements over parenting time with your children, child support, legal decision- making regarding the children and division of eligible property and debts. In each of these areas of the law, there are specific requirements to determining how division is obtained; how child support is determined and who will pay it; as to whether spousal maintenance is available or not; and as to what qualifies as community property or your community estate. As an experienced divorce law firm, the attorneys at SGMS Law, PLLC know the law and they stay up-to-date on changes in the law so that your rights will be protected each step of the way.
Finding an Experienced Divorce Attorney
Regardless of whether your divorce is contested or uncontested, we recommend that you hire a qualified attorney who will protect your rights and your interests, who will listen to you, who will ensure that your rights are protected and if you have children, one who ensure that your parenting rights are protected. At SGMS Law, PLLC, our attorneys will take the time to ascertain all of your facts, we will aggressively represent you, we will take the necessary path to reach a successful resolution in your matter, and we will protect your rights and interests, while listening to what you have to say.
Modification
If you have already been through a divorce and you need assistance in modifying the current support or custody orders entered with the court, please contact us at SGMS Law, PLLC for assistance. One of our experienced Family Law attorneys will be happy to review your current order and the facts of your case in order o determine the best way to proceed based and to reach your goals.
Contact a Dallas Divorce Attorney
Divorce laws in Texas can be challenging and stressful. If you are filing for divorce in Texas, considering a divorce, or if you have any questions regarding the divorce process, your children, child support, property division, spousal maintenance or domestic violence, please contact us by email or telephone.
We are ONLY taking select cases. For more information, we can be reached by calling (214) 351-9100 or you can contact us by email.