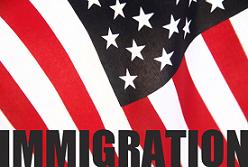 There are only a few ways to obtain an immigrant or permanent resident visa which will allow you to remain or reside permanently in the United States.
One of those processes is an immigrant investor visa, also known as the EB-5 visa, which allows foreign nationals to obtain a permanent resident visa for the sole purpose of stimulating the U.S. economy. The visa is not immediate and will be under the scrutiny of the United States Citizenship and Immigration Services to determine the legitimacy of the investment. Recipients must invest in a new business enterprise and meet the following requirements.
Commercial Enterprise
Investors must be investing in a business venture and have available and a plan to invest at least $500,000 capital of liquid funds for an underprivileged area and at least $1,000,000 in capital investment for a rural area. For investors purchasing businesses established prior to November 29, 1990, the new investor must make significant changes to the corporate structure of an existing business and expand operations so that the net worth is increased by at least 40 percent.
Under the definitions of this program, a commercial enterprise means a for-profit venture including:
• Sole proprietorships
• Partnerships
• Corporations
• Holding companies
• Joint ventures
• Trusts
However, many regulations apply regarding each of these different ventures.
Additional Program Requirements
In order to participate in the program, investors must guarantee to create or preserve at least 10 full-time jobs for qualified U.S. workers for at least two years. This amount cannot be borrowed and must be invested in the form of cash, equipment or tangible property. Financial documentation will be required.
While the EB-5 immigrant visa program may seem straightforward, the process to successfully navigate the visa process can be very cumbersome and time consuming. To ensure that all aspects of the visa process are met, it is best to consult with a Qualified Immigration visa attorney or an immigration investment lawyer who specializes in this type of visa and case. A specialized immigration legal professional will be able to provide you with efficient and cost effective guidance to ensure that all requirements of the law and submission of the visa are met in a timely fashion.
Another process is the E-1 or E-2 visa or E-1 or E-2 investor visa. This visa process is similar to the Eb-5 process. However, it requires a lower financial capital investment. The business must hire employees and make a profit for the renewal of the visa to be sustained. Over the course of a five-year period, allowed for this visa, and if the visa holder meets the financial requirements similar to the EB-5 investment, the visa holder can apply for a permanent resident visa.
If you or someone you know is interested in applying for an investor visa or an immigrant investor visa or you would like to discuss the process further and speak to an experienced immigration visa attorney, please contact Goldstein & Scopellite, PC.
Goldstein & Scopellite, PC,  is located in Dallas, Texas and was established in 2002. For more information, see our local listing in D Magazine.
Image via Shutterstock.com