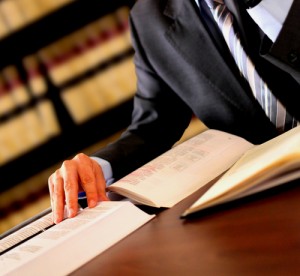 When you represent yourself in court, acting as your own attorney or a pro se litigant, you can become your own worst enemy. Pro se, is a Latin phrase meaning "for oneself."
An individual can be a pro se respondent or plaintiff in most civil cases (with the exception of probate matters) and a defendant in some criminal matters (so long as the charge is that of a petty offense or lower and the judge agrees). If the case involves a criminal charge that is above a petty offense in nature, the court will usually not allow a defendant to represent himself pro se, and if the person cannot afford to hire legal counsel, the court will appoint an attorney to represent the accused. The reason for this is that the law provides that a defendant receives a fair trial, and without counsel, the defendant would not receive one; the consequences of the outcome are too risky and complex to endeavor on one's own and a person should NOT represent himself as pro se if the outcome of the case will affect his or her, or a family member's, life or liberty.
At our firm, Goldstein & Scopellite, PC, if a potential client comes into one of our offices to speak to an attorney about their matter, we will discuss the matter and we may suggest that the person handle the matter themselves as pro se.
Some examples of when we may suggest that a person proceed or file as pro se are as follows:
• If the total damages of a dispute are less than $10,000, we will suggest that the person file a small claims action themselves in small claims court. This includes accidents and repairs.
• If the person has a simple divorce with no debt, no assets and no children and both parties will agree to the entry of the divorce, we suggest that the couple file and then enter the divorce decree themselves.
• If the person needs to file a change of address with USCIS in an immigration matter, we suggest that they do this process themselves.
• If the person wants to enter the U.S. and they have sufficient assets and ties in their foreign country and they have no criminal history or other inadmissible issues, we suggest that they file for a visitor visa or a waiver and enter on their own.
• If the person needs to sell a home and the person who owned the home is now deceased, in some cases, in order to avoid a probate, we will suggest that the person work with a title company to enter affidavits to transfer the property; but not all title companies will allow this.
• Search the Secretary of State website for a business name in order to reserve same for an entity that they are thinking of filing.
However, if you have a more complex matter – which means anything other than this, we suggest that you do NOT represent yourself or act pro se and that you let a qualified divorce lawyer, immigration attorney, probate attorney, trial lawyer, defense attorney, litigation attorney, or business attorney handle your matter, especially if you need to obtain, present and prove-up evidence; answer to a criminal charge or an immigration charge; subpoena and question witnesses; take or prepare legal statements or Affidavits; serve Discovery; respond to Discovery; draft motions or counter-petitions; make arguments in hearings and/or attend a final trial; file for a jury trial and prepare all necessary pleadings related to same; prepare or file a corporation; prepare corporate documents including Bylaws; prepare or review contracts; file and litigate probate matters, or file for a Probate Administration regarding a deceased person's estate, etc.
In these instances, and many more, YOU will be MUCH better off hiring proper legal counsel to represent you in your litigation suit or breach of contract matter; your divorce matter; your family law matter; your child custody matter; your immigration matter; your removal defense matter; your divorce matter; your probate matter; setting up a business; closing a business; drafting contracts; filing appeals with the BIA or the Circuit courts; filing any appeal in the Federal or State court, etc. – so that they can protect you, your loved ones and your interests.
Yes, it will cost you attorney's fees, but those fees paid will be well worth it when the end result leads to a proper order or judgment being entered or your life or liberty being protected.
While pro se representation can save on the expense of hiring an attorney, it can be extremely costly to you if your case is lost due to lack of knowledge in general; lack of expertise of laws and regulations; lack of knowledge of court rules and court procedures; lack of knowledge of acceptable protocols for courtroom decorum; and not researching or knowing relevant case law applicable to your situation. Further, the biggest disadvantage of being a pro se litigant is that a pro se litigant has no legal education or training and is therefore completely unprepared to defend their case and protect their rights against someone who does know the law and who is prepared, and the Judge cannot help you in this regard.
Further, as statistics show, pro se litigants are generally unsuccessful in winning their cases and that includes being able to persuade a Judge or jury of the legal standing, legal consequences, or the "rightness" of their case and their arguments. And if you go up against an opposing party who has hired an attorney while you act as a pro se litigant, you will surely be outmaneuvered by that attorney. All the while, if you had hired an experienced and competent attorney to defend or litigate your case, you may have won your argument or your case.
For more information regarding quality representation or how you can achieve proper results or win your case, contact the attorneys at Goldstein & Scopellite, PC. Our law firm will work closely with you throughout your matter and your litigation process so that you end up with an outcome that you know is possible.
Goldstein & Scopellite, PC,  is located in Dallas, Texas and was established in 2002. We recently opened an office in Tucson, Ariz. For more information, see our local listing in D Magazine.
Image via Shutterstock.com