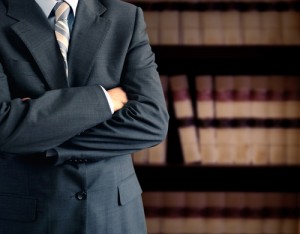 When someone first decides to file suit (or sue) against another party and enter into litigation, it's often an emotional decision based on frustration, loss of income, hurt, anger, pride, or the like, and it usually arises from a conflict in personalities, a breach of a contract or the breach of an agreement.  However, choosing the right attorney and deciding to litigate your matter can result in the recovery of money damages and more if fraud or deceit is a cause of action and you prevail in the suit.
Litigation can be a complicated process which involves a specific practice of law which requires the expertise of a trial lawyer or litigation attorney.  Litigation involves many steps including knowledge of the law, the ability to research novel and complex issues and ideas, knowledge of civil procedure, motion and order practice, the drafting of proper pleadings, picking a jury if needed, and being able to go to trial at the conclusion of the case.  However, litigation is anything but an emotional decision in terms of results.  And, if you have ever been involved in the litigation process, you will come to find that on the part of the party, it involves technical decisions, strategy sessions, document production and a financial commitment to the suit.
Steps Involved in the Litigation Process
The first step in the litigation process is locating a qualified litigation attorney who can analyze your case and make sure that you have issues that the attorney can bring forward in a request for relief, mainly in the form of damages. When you gather this information, the litigation attorney will analyze your issues and potential  damages and the likelihood of your success in court, and they will advise you of same. If you decide to proceed with filing suit, the trial attorney will research, develop and draft an Original Petition bringing forth your facts and your evidence as issues, and he will request relief.  They will then file the Original Petition with the Court. After filing the Original Petition with the court, a Process Server will be hired and the Original Petition will be served on the opposing party by a Citation that is issued by the court.  After Service, the opposing party will have the opportunity to hire an attorney to defend the suit.  That attorney will then analyze the opposing party's likelihood of success in court and he will respond by filing an Answer and possibly, a Counter-Petition. After the Answer is filed, the case truly begins and both sides bring their best foot forward trying to win their side of the case. In fact, during a lawsuit many things can occur that you may not expect. If you are made aware of these possibilities before they occur, the litigation process should go much more smoothly.
Let's explore some of these possibilities:
Private Evidence May Be Turned Over Through The Discovery Process
Lawsuits open up the ability for you, or an opposing party, to dig into the facts and the evidence of pending issues, to find anything that you can through the Discovery process, which includes production of documents, depositions of parties and witnesses, requests for interrogatories to the opposing party, request for admissions, and disclosure by the opposing party of the legal issues he/she sees in the case.  All of the responses to these requests can be used against either of the parties.  In fact, some of the questions asked can be uncomfortable or embarrassing to answer if you aren't prepared for the process. And, you will need to answer relevant questions and turn over any evidence relevant to the case, good or bad.  If you have bad facts, you may want to seek the advice of a competent attorney who will decide if litigation is a proper venue. And, once the suit begins, a party can be compelled to turn over evidence through Discovery unless the court rules to the contrary.  As a result, if you're worried about some aspects of your private life or your business becoming public record, and if a protective order is not warranted, you may want to hold off on litigation until this issue is resolved or seek the advice of a competent attorney who will decide if the information that you are worried about is worth worrying about or even matters.
Cost of Litigation
Depending on the type of case, and the complexity of the case, litigation can be worth it if the damages are high. If the suit is complex, the legal fees can be expensive.  Most attorneys will not take a case on contingency (which means that the attorney's fees are paid out of any settlement or judgment won).  They will charge an hourly rate and these fees and expenses will have to be paid by the client as they are incurred during the suit.  In addition to this, many law firms will require an initial retainer to be paid, monthly retainers to be paid for work done during the suit, and a trial retainer to be paid prior to the  trial. If you are paying for a lawsuit out of your pocket or through your business, you will need to make sure that you have a viable case and that you can pursue the case financially, as costs can add up quickly – such as taking several depositions (questions taken under oath) on your and the opposing party's witnesses and /or experts. This is why you need to seek the advice of a competent trial attorney or litigation attorney. They will analyze your case and advise you as to whether or not your recovery is worth the cost of the suit or if there is a better means to try to recover your alleged damages. What we have found is that our clients who decide to litigate, have been happy with the outcome of their case.
No Guaranteed Outcome
Because lawsuits often depend on the decision of a third party, the Judge or a Jury, both sides may not end up with the result that they are seeking. Even some strong cases have been known to end up with a different outcome, usually based on a technicality. Therefore, after the Discovery process ends, the parties may be better off settling their matter or going into mediation in an attempt to arrive at a joint agreement, if possible.
Further, no attorney can guarantee the outcome of a case but if they are an experienced litigator, and they have all of the evidence before them, they should be able to advise you as to the likelihood of being successful at the conclusion of the case. They will also be able to litigate the suit favorable to their client. Thus, any client entering into litigation will need to obtain proper representation and they will need to weigh the probabilities of success versus the downsides of the case or inexperienced expectations.
Commitment to the Process
Going into litigation can be a long and serious process. Gathering evidence and meeting with the attorney can also be time consuming, and therefore, expensive. In addition to this, there are hearings and Depositions that need to be attended.  Understanding the risks and requirements ahead of time will help you make a better decision as to whether or not litigation is the answer and if you will be able to contribute to and endure the litigation process.
If you are considering filing a lawsuit, if you are currently involved in a suit and you need proper representation, or if you need a qualified and experienced trial lawyer and a litigation attorney, please contact the lawyers at Goldstein & Scopellite, PC, for a case evaluation, today.
Goldstein & Scopellite, PC,  is located in Dallas, Texas and was established in 2002. For more information, see our local listing in D Magazine.
Image via Shutterstock.com