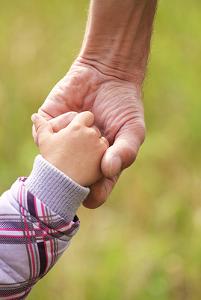 Divorce involving children is never easy on anyone, and neither is the breakup between two biological parents who aren't married, but it can be particularly difficult on children involved.
Ideally, in these two circumstances, parents should be able to work together to resolve custody and visitation disputes and issues. Unfortunately, this is often not the case, as tensions mount and emotions cloud reasonable judgment during the separation and later in the litigation process. Hiring an experienced child custody attorney or family law lawyer who can give you proper advice in these trying times is extremely important.
When a former spouse or partner is or becomes unreasonable over resolving issues regarding the custody, child support or visitation of a child, it's vitally important for you to protect your rights and the rights of your children, to ensure that your parental rights are fully exercised and to do what's best for your family. This is especially important in today's world, where either parent can seek the primary custody of the children.
Hiring an experienced child custody lawyer or family law attorney can make this process much easier, allowing a parent to focus on the children and healing, while the attorney works on resolving the issues in the suit.
Prior to making any decisions or agreements, or entering any orders with the court regarding the custody, child support or visitation of a child, we advise that you consult with an experienced child custody attorney or family lawyer who can offer specialized advice on what can be done to resolve these issues and who will help in drafting and entering orders that the parents and children can work with, typically, until the last child born graduates from high school. If the final order of a divorce or a suit affecting parent-child relationship is properly drafted, and no issues arise between the parents of the children, then no modification of the existing order is likely to be necessary in the future.
However, if a proper order that allows for the growth of the parents and children wasn't drafted or if new issues arise, it will be particularly important for you seek to modify that previously accepted agreement and order.
Modifying custody and visitation arrangements; modification of a custody order; modification of child support order:
Child Custody issues in Texas are covered under the Texas Family Code 185.101.
Child Custody issues in Arizona are covered under the Revised Arizona Statutes, Title 25, Marital and Domestic Relations.
If circumstances exist which require the modification of a current order or agreement to be performed, a Petition to Modify the underlying order must be drafted requesting changes to the previous orders and alleging reasons why they need to be modified. Once that Petition to Modify child custody is approved for filing by the client, it's filed with the court. If the primary parent and the children have moved outside the original jurisdiction of the court, other pleadings may need to be drafted, filed and hearings held.
After the opposing party is served, usually a hearing on temporary orders will be set and both sides will have their chance to argue the points of the case before the Judge at that temporary orders hearing. In most cases, if disputes cannot be resolved as to conservatorship or possession and access of the child, a social study will be ordered.
As with the initial Divorce or SAPCR proceedings, any modifications to the child custody or visitation arrangements can be complex and confusing to navigate. Failure to meet or follow a court-set deadline, a regulation or a statute could potentially result in the reduction of your parental rights or increased financial obligations. Therefore, it's best to consult the advice of a professional child custody attorney or family law lawyer to avoid these types of mishaps.
If you or a loved one has questions about modifying your visitation or custody rights in Texas or Arizona, please contact Goldstein & Scopellite, PC. Our team of experienced attorneys will be here, and on call, to serve our clients and to help them through and understand the legal process and their rights. We will also assist clients in resolving or litigating the issues they may be confronting.
Goldstein & Scopellite, PC,  is located in Dallas, Texas and was established in 2002. For more information, see our local listing in D Magazine.The firm now also has an office located in Tucson, Ariz.
Image via Shutterstock.com