Child Custody Laws in Texas
Dallas Child Custody Lawyer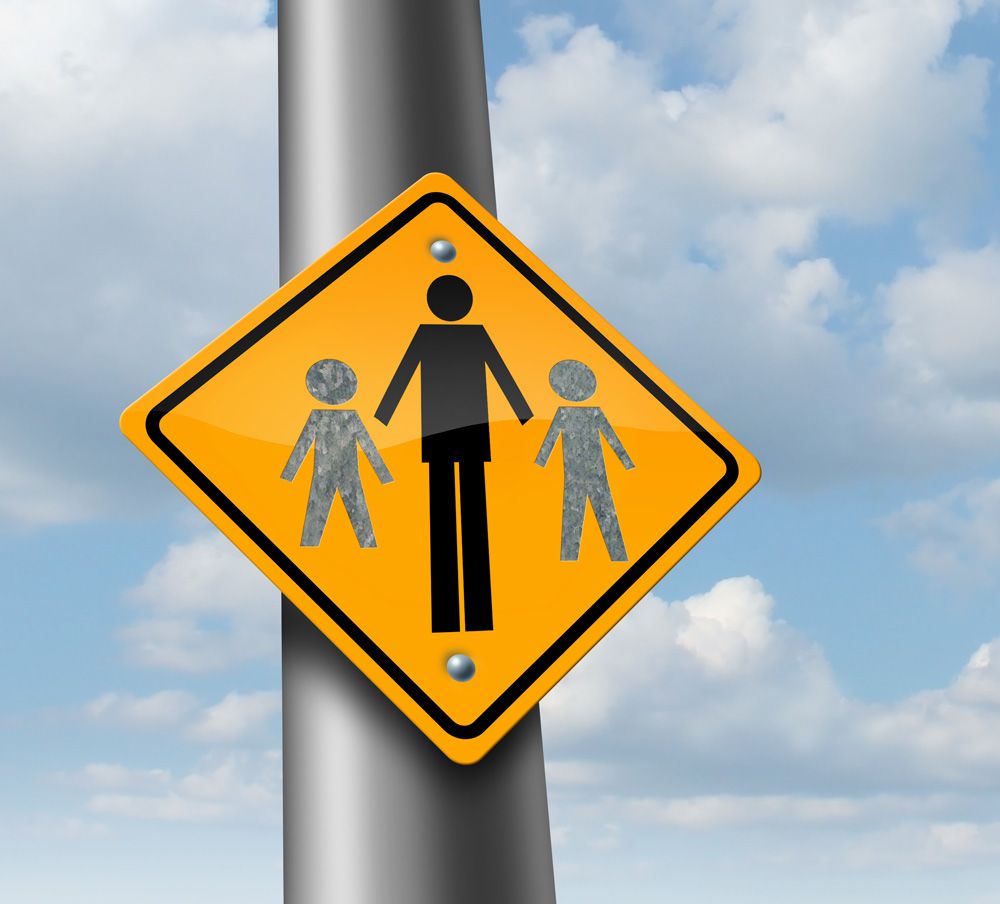 If you need experienced Dallas custody attorneys, contact SGMS Law, PLLC. We can be reached at 214-351-9100 to schedule an appointment.
Custody and Visitation
As part of our family law practice, we handle custody and visitation issues in a variety of contexts, including:
To speak with an experienced family law attorney about a custody or visitation matter, contact SGMS Law, PLLC, in Dallas, Texas.
How to Get Custody of AÂ Child in Texas
Our Facilitative and Proactive Approach
Texas child custody laws are complex and require a Dallas child custody lawyer to address the child custody related legal matters. At SGMS Law, PLLC, we strive to help our clients obtain an amicable divorce when possible, while fully preserving their financial and parental rights. Resolving disputes as amicably as possible is particularly important in cases involving minor children.
We pride ourselves on helping clients steer clear of long and expensive legal disputes, when possible, and find alternative means of dispute resolution. We take time to understand our clients' views and to communicate them in a way that facilitates effective resolutions to legal disputes.
We understand, however, that parents may have strong disagreements about what is best for their children. While we work diligently to resolve disputes, we also prepare meticulously for the possibility of trial. If you and your spouse are not able to reach an agreement on a custody or visitation matter, you can be confident that you are in the hands of skilled and seasoned trial lawyers who will ensure that your rights are vigorously protected.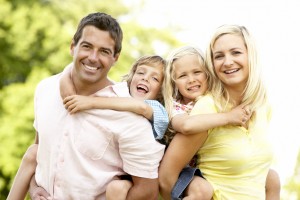 Each parent has a legal responsibility to provide for the care of his or her child. This includes providing for each child's physical, mental, emotional and financial needs. When a child is caught in the middle of a legal dispute that occurs between the parents of that child, it is important for each parent to remain stable; to stay focused on the best interest of the child(ren); and to make sure that they are protecting the child(ren) from harm. When this type of legal dispute arises, mainly regarding custody and deciding which parent is better fit to make major decisions concerning the child and to receive child support, it is important to seek proper legal representation and to make sure that you work with an attorney who shares in the same goals and values that you have in regards to your child(ren) so that you are actively involved in the outcome of the custody determination order, which will involve you and your child (at a minimum) until that child becomes an adult who no longer attends high school, or until that child graduates from high school. Call us today to speak to our expert Dallas custody lawyers.
At the law offices of SGMS Law, PLLC, we represent clients in child custody disputes, visitation disputes, child support disputes and other related legal matters. If you are interested in learning more about your legal rights and how to protect your child during this process, please contact a Dallas child custody attorney today.
Information for Mothers
If you are a mother facing a potential divorce; if you are seeking a court order for conservatorship or child support; if you have been served with a Petition and are now involved in a law suit for custody; or if you are involved in any legal matter that directly affects your child, it is important for you to have proper legal representation and it is important for you to make sure that you seek proper legal counsel who shares in the same goals and desires that you have in protecting your rights and the rights of your child.
At the law firm of SGMS Law, PLLC, we understand the concerns of a parent during the custody battle, and we are committed to protecting you and your children's rights in regard to child custody, visitation and child support disputes. To learn more about how we can help you in protecting your rights, protecting the rights of your child and in securing the best interests of your child, please contact us online.
Child Custody
Texas family courts no longer favor the mother or the father in child custody matters. The court's goal is to ensure that the primary parent chosen is in the best interests of the child involved and the best parent who can provide the child a more stable life. During this process, the court will stay focused on protecting the child(ren) throughout the legal process by issuing Temporary Orders initially through a temporary orders hearing, and in the end, through Final Orders that protect the best interest of that child.
If you are seeking custody of your child, or if you are involved in a child custody dispute, talk to one of the family law attorneys at our firm to learn how we can help you in the process. Initially, we will advise you so that you understand your options in seeking sole or joint conservatorship of your child(ren) and if we are retained, we will make sure that you are properly represented throughout the process. We can also assist you in seeking a child custody modification if you or the other party involved has experienced a significant change in circumstances in the child's previous custody order that warrants a modification from the last time that the orders were entered.
Child Support Enforcement
Raising a child in today's society and throughout your child's development and until the child graduates from high school will cost a parent a significant amount of money, and it is a demanding role. The law states that both parents are expected and responsible for providing for the financial support of their child – whether they are divorced or separated and regardless if one or the other parent is already paying child support. However, the parent who is ordered to be the primary conservator of the child is the parent who has the right to secure child support from the other non-primary parent. When this occurs, child support is paid monthly to the primary parent, from the non-primary parent, and this money is sent to the Texas State Disbursement Unit and then sent to the primary parent. If the non-primary parent who is obligated to pay child support fails to pay child support, the primary parent may have legal options for seeking a suit for reimbursement of the child support payments that were not paid and if the obliger for payment of support is found in contempt of the child support order to receive attorneys' fees for this enforcement; to increase, decrease support, to secure future child support, and in some cases to request additional support outside the child support guidelines so that you can get the help you need providing for the proper support of your child. Also, as the law does not require the parent receiving the child support to spend the money on the child, other enforcement actions can be taken by the parent paying child support if he or she has evidence that the child for whom the support is paid to the benefit of, is being neglected or abused by non-support.
If your former partner or spouse is failing to pay child support, the child custody lawyers or family law attorneys at SGMS Law PLLC, can help assist you in exploring options for filing an initial suit for custody and child support; for enforcement of the order; and in obtaining arrearages in unpaid child support. If a prior order was entered, in most cases, at least three months of non-payment of child support must be established before a suit for contempt of the orders can be entered. The child support attorneys at SGMS Law, PLLC, can help you in securing the necessary legal steps to legally establish the child-mother-father relationship and ultimately, assist you by taking the legal steps necessary to ensure that your child's custodial and financial needs are met.
Information for Fathers
Determining Parentage
In Texas, when a child is born to unmarried parents, there is no legal determination as to who is the legal father of that child until a suit is brought before the court to determine parentage or a proper Affidavit is executed. Instead of the suit to determine parentage, to legally establish the child-father relationship, both parents can complete an Acknowledgement of Paternity form. However, that Affidavit will not establish any custodial rights to the child nor will it provide an accurate DNA test to establish biological rights.
Should a father who was not married to the mother of the child desire to seek custodial rights or to establish biological rights, a Suit Affecting the Parent Child Relationship must be filed with the court, and if no acknowledgement of paternity was executed, the Petition to Determine Parentage also must be filed. Once these Petition(s) are filed, DNA testing will be ordered by the court. After paternity is established, the father of that child can seek custody and visitation rights and a Social Study can be requested as well as hearings to determine which parent should be the one to make the major decisions involving that child's life. If the mother of the child has already filed a suit and the father is the responding party, proper representation can result in a proper Counterpetition being filed to establish and protect the rights of the father during the custody suit, and to seek custody, if that is what the father desires.
In the alternative, if the father of the child does not want to seek a DNA test and would still like to seek custody rights to that child, an Acknowledgement of Paternity can be executed, and then a Suit Affecting the Parent Child Relationship can be filed. If the father of a child wishes to seek only minimal standard possession of the child, these same steps will need to occur, however, the standard possessor of the child may not require a Social Study and that parent will be required to provide the financial and medical support for this child, unless otherwise agreed to by both parents and ordered by the court. Our firm can assist you in this regard. Please call our office to set up an appointment to speak to one of our qualified family attorneys. (Please see the child support enforcement section on this page.)
Please note that a suit filed on behalf of the child by the attorney general will not allow a father to seek primary custodial rights to the child(ren) unless the child(ren) is/are in the custody of the father when he who files with the attorney general's office against the other party. The attorney general's office may issue minimum standard possession orders, however, they are not obligated to do so and mainly focus on the child support orders.
If the attorney general's office has filed suit or sent you a letter, you still can file for custody of the child(ren). Our firm can assist you in this regard. Please call our office to set up an appointment to speak to one of our qualified family law attorneys.
Child Custody and Visitation
While years ago it may have seemed like the biological mothers had the advantage in child custody proceedings, today, with proper representation, fathers now have an equal opportunity in the eyes of family law courts in seeking primary custodial rights. In all legal proceedings involving children, family law courts in Texas make decisions keeping the best interests of each child in mind.
If you are a father who is seeking child custody, primary custody or visitation rights, our lawyers can help you understand your options. If you are involved in a child custody dispute at this time and you have been served with a suit, or if the mother is making allegations that you are an unfit parent or cannot see your child, talk to one of our family law attorneys or family lawyers as soon as possible. We will protect your parental rights and help you work toward a solution that keeps you with your child and that helps to protect your child's best interest. Find out more about child custody and visitation rights.
Contact a Dallas Child Custody Lawyer
To learn more about protecting your parental rights; securing your right to the support of your child or to protect the legal rights and interests of your children, please contact one of our child custody lawyers in Dallas TX at 214-351-9100 to learn more about how we can help or to schedule an initial consultation.